ECOS_launches its second episode
Published at — 30 December 2021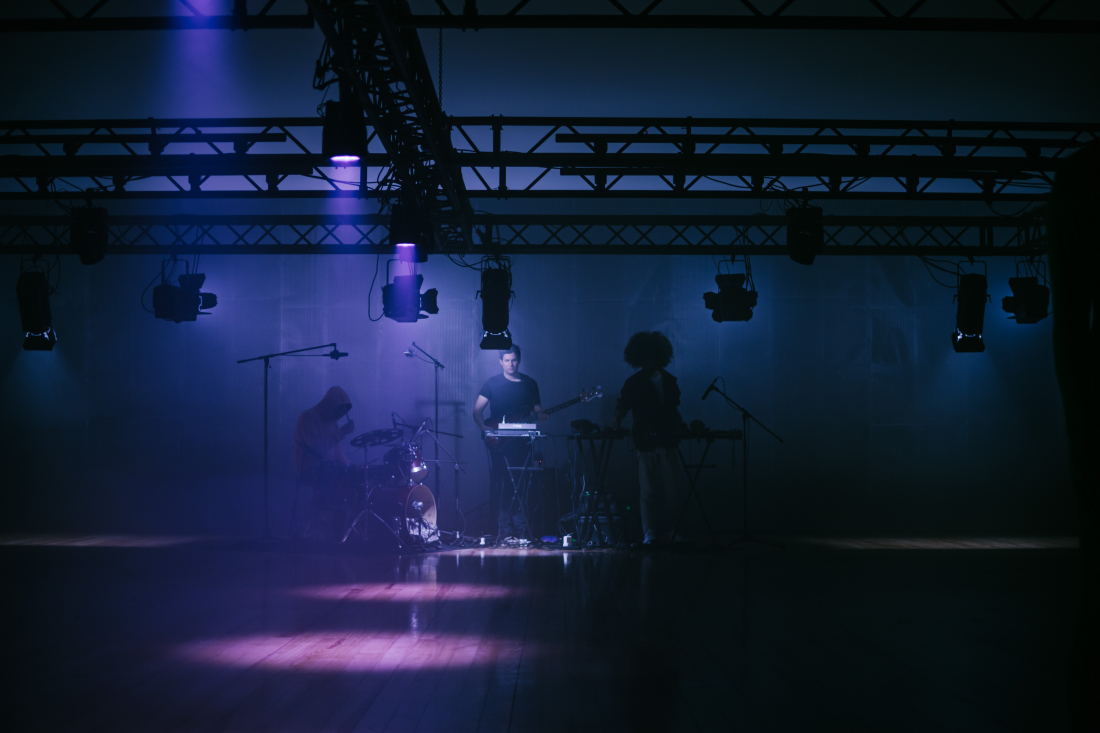 ECOS__ Creative Meetings for Online Streaming, created by Teatro Aveirense and GrETUA in partnership with the University of Aveiro, launches its second video. This new episode brings together MADMADMAD (music), Mimi Sá Coutinho (video), Luís Guerra (dance) and João Pedro Fonseca (light drawing), in a creation that celebrates the meeting between various artistic disciplines. The video can be found in the Digital area of ​​the Teatro Aveirense website (
www.teatroaveirense.pt/pt/digital
) as part of a strategy of this institution for the online area, with original content.
After a first episode focused on transforming the stage to the audiovisual format, through the interpreters João Pais Filipe, Carminda Soares and Maria R. Soares, and the eye of the Aveirense director Nuno Barbosa, the second part goes in the opposite direction, that of a well-known format such as the music video to try to reach the more traditional performativity and improvisation of stage shows. Not only the music created by the London trio MADMADMAD contributed to this, but also the experience of the director Mimi Sá Coutinho, who has worked with Rui Reininho, António Zambujo, Tiago Nacarato, among many others musicians.
With its epicenter in Aveiro, ECOS_ Creative Meetings for Online Streaming promotes artistic creation for digital stages. The initiative consists of a cycle of videos designed for digital platforms, with original creations from artists of various fields. The first, still in a pilot format, had the musician João Pais Filipe and two dance interpreters, Maria R. Soares and Carminda Soares, as protagonists, being directed by Nuno Barbosa.
ECOS_ promotes not only the creation of audiovisual content but also the crossover between different artists and disciplines, with a special focus on performing arts. Its matrix involves launching the challenge to two or more artists to co-create shows for the audiovisual format, either from works they already have or new works, to which a director is added. This line of work promotes transdisciplinary creation and the meeting of authors, as well as a great diversity of the works produced.
The project has an additional educational dimension, as it will involve several teams from GrETUA and Teatro Aveirense in supporting the production and design of the works as well as workshops with the guest directors, open to the University of Aveiro community.
ECOS_ thus intends to be one more contribution to a broad reflection on what the future of cultural fruition could be. This issue, which has already been addressed by those who think about Contemporary Culture and its modes of enjoyment, has been a recurrent theme since the beginning of the Covid-19 pandemic, so it is now important to think about it in the light of this context. A reflection that has artistic creation at its core, but that encompasses other issues, such as technological possibilities, intermediated fruition, the definition of public service and the management of cultural structures, among others.